Since 1991 Panipast Bakery brings good bread to your table.
Knowing the elements that turn flour, water, yeast into good bread and all its derivatives. This is what bread-making is all about.
---
Panipast Bakery, in Bareggio produces a wide variety of bread, focacce (flat bread), grissini (breadsticks) and pastry products with the care of an artisan bakery, with the capacity of an industrial bakery.
With our flour, we produce spelt bread, corn bread, soya and cereal bread. In our retail outlets you can find Apulian, Sicilian and Tuscan bread, rye bread, multi-cereal or soya bread, bread with 5 cereals and bread with walnuts, wholemeal bread, bread with olives and bread with raisins, savoury crackers, wholemeal crackers.
A warm welcome: in our store you will have the opportunity to taste nibbles while waiting for your turn, and you will therefore be able to attest immediately the tastiness of our savoury products.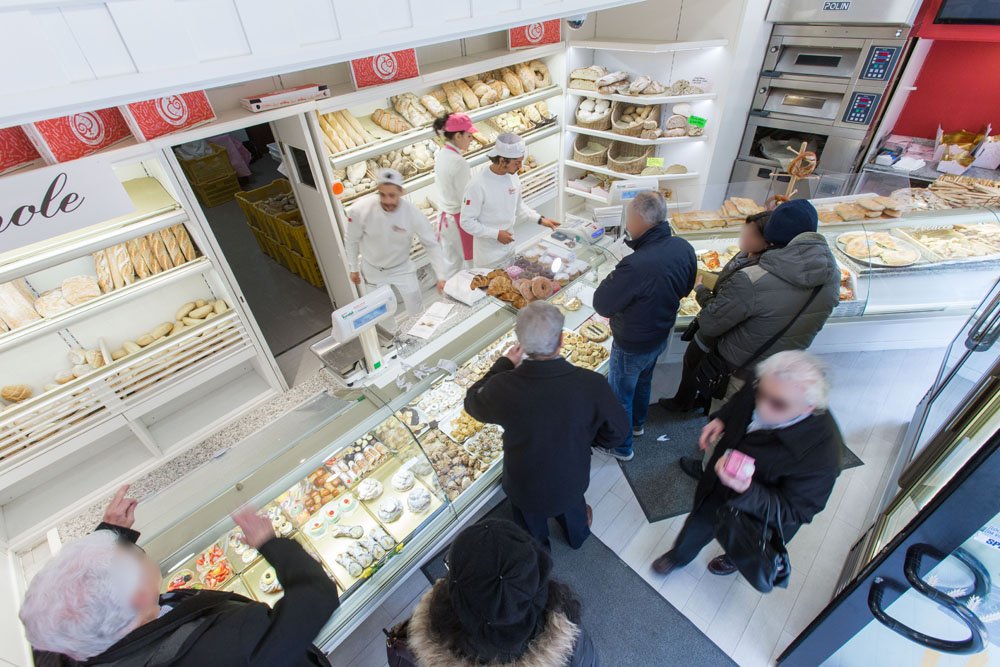 Retail sales
Our retail outlets comply with the requirements of our customers both in the quality of our products and in applying reasonable prices. They can offer all the types of bread described, as well as pastry products.
Large-scale retail trade
The main Brands of the large-scale retail trade such as Carrefour, Coop, Conad, Il Gigante purchase our products for the reliability of our delivery times, the actually artisan tastiness of our bread and for the variety of our offer.
Where to find our good bread, our flat bread, our breadsticks and all our pastry products
---